This module will enhance learner's coaching competency and capability through mentor coaching which is facilitated by experienced ICF credentialed coaches.
Description
As part of the Certified Performance Leadership Coach (CPLC) certification program, this mentor coaching module supports learners in achieving and demonstrating the level of coaching competency and capability required of a certified coach.
Mentor Coaching for an ICF Credential consists of feedback in a collaborative, appreciative and dialogued manner based on an observed or recorded coaching session to increase the coach's capability in coaching, in alignment with the ICF Core Competencies.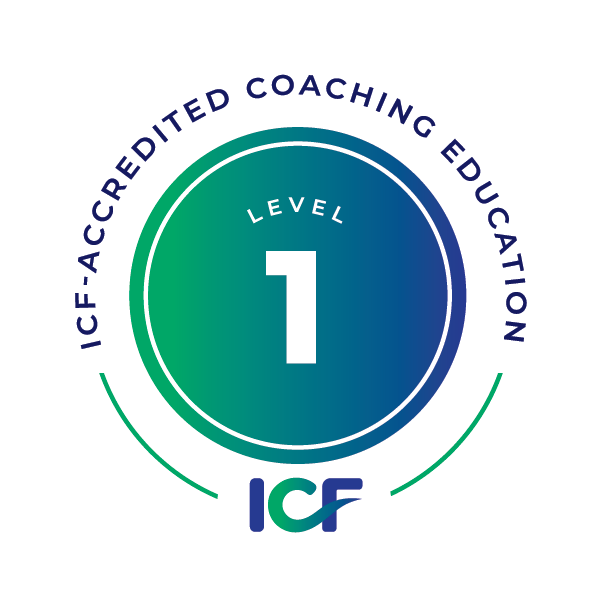 The CPLC certification is accredited by International Coaching Federation (ICF) under the ACC Level 1 pathway, for those pursuing the ICF ACC (Associate Certified Coach) credential. Please see details on ICF Credentialing changes with effect from 1 January 2023.
COURSE STRUCTURE & OBJECTIVE
This is a blended learning course which consist of:-
Pre-course self-paced eLearning session and
1 day face-to-face classroom session (small group setting)
Submission of 1 Audio Recording and Transcript of a Coaching Session (for Level 1 ACC w.e.f. 1 Jan 2023)
Participants are expected to apply and demonstrate the ICF Core Competencies as outlined below. Through the feedback from the mentor coach on their coaching practicum and/or observed sessions, learners will increase their capability in applying their coaching competencies.
ICF Core Competencies
A. Foundation
1. Demonstrates Ethical Practice
Understands and consistently applies coaching ethics and standards of coaching.
2. Embodies a Coaching Mindset
Develops and maintains a mindset that is open, curious, flexible and client-centered.
B. Co-Creating the Relationship
3. Establishes and Maintains Agreements
Partners with the client and relevant stakeholders to create clear agreements about the coaching relationship, process, plans and goals. Establishes agreements for the overall coaching engagement as well as those for each coaching session.
4. Cultivates Trust and Safety
Partners with the client to create a safe, supportive environment that allows the client to share freely. Maintains a relationship of mutual respect and trust.
5. Maintains Presence
Is fully conscious and present with the client, employing a style that is open, flexible, grounded and confident.
C. Communicating Effectively
6. Listens Actively
Focuses on what the client is and is not saying to fully understand what is being communicated in the context of the client systems and to support client self-expression.
7. Evokes Awareness
Facilitates client insight and learning by using tools and techniques such as powerful questioning, silence, metaphor or analogy.
D. Cultivating Learning and Growth
8. Facilitates Client Growth
Partners with the client to transform learning and insight into action. Promotes client autonomy in the coaching process.
LEARNING OUTCOME
What will you get at the end of the program?
Enhanced coaching capabilities in conducting effective coaching conversation
Practical tips and feedback on areas of development for the coaching competencies
Clarity on the roles, responsibility and professional standards expected of a certified coach
TARGET AUDIENCE
Formal/Informal Leaders, HR practitioners and professionals seeking to be an ICF (International Coaching Federation) credentialed coach.
Pre-requisite: Participants must have completed the 3 modules as outlined in the Certified Performance Leadership Coach program prior to attending this mentor coaching session.
COURSE FEE
"Enhancing Coaching Capabilities through Mentor Coaching" Course Fee : $1,050.00*
Note: All pricing are in Singapore dollars. Fee stated is per participant price.
*Promotional rate of $850.00 per participant for the Mentor coaching will be applicable for existing participants who have completed all the 3 modules with our organisation. Please contact us for more details.
This Mentor Coaching module is a non-WSQ course i.e, Training Grant Subsidies are not applicable. However, eligible individual-sponsored participants may use their SkillsFuture Credit if available, to pay for the net fee. This course is also approved under Union Training Assistance Program (UTAP). NTUC members are eligible to defray their cost of training by leveraging on UTAP funding. More information on the amount of UTAP funding that can be used are found under Using UTAP to Upskill and NTUC UTAP Portal.
Powered by