Interested to become a competent Leader-Coach or a Professional Coach? BP Coach Training Pte Ltd is offering an accredited International Coaching Federation (ICF) coach certification programme.
Description
The Certified Performance Leadership Coach (CPLC) certification program is targeted at leaders, HR practitioners and professionals seeking to be an ICF (International Coaching Federation) credentialed coach. The aim of the program is to equip learners with the core coaching competencies to coach at the individual and team level so as to enhance performance and achieve organisational goals.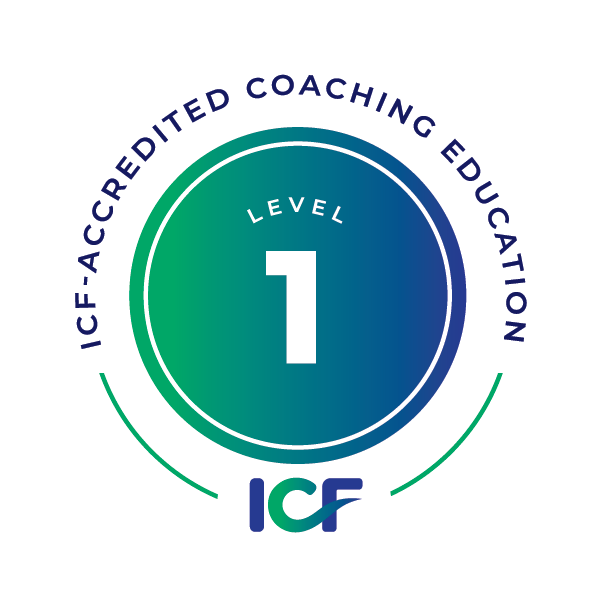 The CPLC certification is accredited by International Coaching Federation (ICF) under the ACC Level 1 pathway, for those pursuing the ICF ACC (Associate Certified Coach) credential. Please see details on ICF Credentialing changes with effect from 1 January 2023.
COURSE STRUCTURE
There are 4 modules that learners would need to complete under the Certified Performance Leadership Coach (CPLC) certification program as shown below:
Total Program = 60 hours coach-specific training and 10 hours of mentor coaching
Three modules of coach-specific training (Each module consists of 2 days classroom training cum pre-course eLearning)
Coaching for Performance and Capability Development (CPD) – Coaching Foundation
Emotional Intelligence (EQ) for Transformational Leadership

(EQT) – Transformational Coaching

Team Leadership for Performance and Results

(TLP) – Team Coaching
Enhancing Coaching Capabilities through Mentor Coaching
(1 day classroom training cum performance evaluation submission)
For more information on the course outline, objectives, eligible SkillsFuture Singapore (SSG) funding and schedules, please click on each module title above.
Certified Performance Leadership Coach (CPLC) Program Overview
This program is structured to provide learners the flexibility to complete the modules at their own pace. However, learners must complete all the 4 modules (3 coach-specific training modules and mentor coaching session cum performance evaluation) to earn the "Certified Performance Leadership Coach" certificate.
As part of scaffolding learning strategy, the learner would firstly have to complete Module 1 first. Essentially, this covers the foundation of coaching which include the basic core coaching skills and process. Secondly, upon learning the foundational skills, he can proceed to Module 2, which will focus on transformational coaching. As a result, this will allow the learner to hone the necessary skills to "Coach the Person". This means helping the coachee become aware of the obstacles that is preventing him to decide and change.
In short, the learner will acquire the skills to coach one-on-one in Module 1 & 2. Finally, in Module 3, the learner will acquire the skills to coach one-to-many. This is important especially for a leader or team coach to improve team performance and achieve the organisational results.
LEARNING OUTCOME
What will you get at the end of the program?
Practical coaching skills to enhance individual/team capabilities and performance
Techniques to facilitate mindset and behavioral change in others
Team coaching skills to enable high-performing teams to achieve organisational goals
Accelerated pathway towards becoming an ICF credentialed coach
Successful participant will receive a "Certified Performance Leadership Coach" certificate accredited by ICF under the ACC Level 1 pathway. Individuals who are pursuing the ICF ACC credential can complete the rest of the credentialing requirements at their own time.
To find out more about the different ICF credentialing pathways, please click here.
COURSE FEES
The program fees for this ICF Coach Certification program is listed below.
Note: All pricing are in Singapore dollars. Fee stated is per participant price.
The first 3 modules are SkillsFuture Singapore (SSG) WSQ accredited program. As such, participants who are Singapore Citizen (SC) or Singapore Permanent Resident (SPR) are eligible for SSG Training Grant Subsidy . Participants are required to meet the minimum attendance requirements and to pass each of the modules to be eligible for the subsidy. Please click on each of the module to find out the net fee payable after the training grant subsidy.
*Promotional rate of $850.00 per participant for the Mentor coaching will be applicable for existing participants who have completed all the 3 modules with our organisation. Please contact us for more details.
TESTIMONIALS
Here are some testimonials from our coach certification program participants. View Photo Gallery of our past CPLC graduates.
"I have immensely enriched myself after embarking on my learning journey with BP Coach Training on Certified Performance Leadership Coach program. This seven-day modular program with blended learning of self-directed learning and face-to-face training equipped me with both theoretical and practical applications of coaching using different tools and techniques. Both Laurence and Eng Neo are passionate about sharing their experience and helpful tips with us. Thank you for providing us with a pleasurable and safe learning experience to share and learn from one another." Jeslyn W., General Manager, Logistics Industry
"This course is very effective, practical and useful in my role as HR manager in coaching leadership team. It is a very practical and engaging session. Trainers are so open to share their experience with us." Schlumberger participant
"It has been a wonderful learning journey with BP Coach Training under the facilitation of Laurence and Eng Neo. The learning is not easy. But the master coaches try to make it as easy for us to absorb as possible. They displayed proficiency in their coaching knowledge through their sharing, guidance and answering to our tough questions. Kudos to the facilitators." Anthony G., Regional Head of Commercial Training, Bio-Tech Industry
"I have greatly benefited from the 4 modules of Coaching classes. Coach Laurence and Eng Neo are generous to impart their deep knowledge and brought values to my day to day work. I am able to learn and apply immediately with obvious positive outcome with my team members. I really enjoyed the course and treasure this journey. BP Coach Training comes highly recommended for anyone who wishes to bring their leadership skills to higher level." Kevan T., General Manager, Electronics Manufacturing
"I have just completed my CPLC (Certified Performance Leadership Coach) training with BP Coach. It has been such an enjoyable and fruitful journey to learn from Laurence and Eng Neo who brought their many years of rich real-life corporate management, leadership and performance coaching experiences into our classes. How Laurence and Eng Neo engaged us during the classes, how they challenged us to be better coaches and mostly how they inspired us to continue in our lifelong learning journey in our profession are what have been key to our learning success. I highly recommend anyone who wishes to be a high performance coach to take this course with BP Coach." Julie L., Sales Coach, Dexteritas Pte Ltd
"The CPLC (Certified Performance Leadership Coach) program has brought my focus of coaching to a higher transformational level. The program is well structured and both facilitators are very knowledgeable in delivering and coaching the participants. We were given many opportunities to practise and receive feedback from fellow learners. The experiences gained together with the additional advice from the mentor coaches were very valuable." Juliana T., AP Head, Human Resources, Semiconductor Industry
"Laurence and Eng Neo have this incredible way of engaging the class, typically made up of a diverse mix of senior executives/professionals and characters. They set a comfortable learning pace and simplified the delivery for potentially hard and dull subjects, often with illustrations of real cases. The training mixed with open-floor discussion stood out as a strong format – creating a neutral environment where more learnings amongst professionals were exchanged. More often than not, we find introverts started to share as well. The regular sub-group discussions/activities also enabled bonding to be forged despite the short term nature of the course. I have recommended BP Coach Training to my peers. I am confident this dynamic duo will continue to deliver compelling sessions." Shoo Shyuan S., Director/Founder, APAC Media
"The Certified Performance Leadership Coach (CPLC) course was very structured, the contents were good and the format of delivery was excellent. We had sufficient time to practice coaching with each other and obtained valuable feedback from both Laurence and Eng Neo as well as the class participants. I feel better equipped to be an excellent coach after this course. I am now a Certified Performance Leadership Coach. All Thanks to Laurence and Eng Neo for their guidance. I strongly recommend this course to anyone who aspires to be a Certified Performance Leadership coach and pursue the ICF ACC. Laurence and Eng Neo are excellent mentors who are very committed and genuine in helping aspiring coaches to achieve their goals." Y. Cheng Lian, Coach, Mentor, and Training Consultant
"I attended a series of workshops under the Certified Performance Leadership Coach program by BP Coach Pte Ltd as part of fulfilling the requirements to become an ICF certified coach. I found the workshop format of teaching the concepts/principles along with the practice sessions to be very helpful in reinforcing my learning. I particularly find the T-GROW model and the incorporation of emotional intelligence to be very powerful. Both the instructors, Laurence and Eng Neo, were engaging, very experienced, clear communicators and gave very valuable feedbacks for my improvement. The biggest beneficiaries of my learning experience to be a coach are the people I coached as part of my 100 hours practice. Some have found their coaching session with me to be very helpful. This is only possible through my learning gained from these workshops and the guidance from Laurence and Eng Neo." Jackson L., Learning Consultant
"It has been one of the best structured, curated and well delivered training course I ever had for a long time. After going thru the 4 workshops, each workshop, through your training and facilitation, it evoked a greater sense of awareness of my skills, attitude, aptitude and passion. I felt coached as I learn to coach." YF Koh, Senior Manger, Business Partnership, IHL
"Thank you Laurence and Eng Neo for facilitating this wonderful course and sharing so generously with the class. The various modules are well-structured and well-paced, with a lot of real life examples and in-class practicum, which allowed us to reflect, internalise and refine our coaching skills. The elearning platform is well-designed and the varied facilitation methods you've used throughout the 4 modules makes our learning more interesting. Will recommend friends to your class!" KK Lee, Director, Public Service
"Both Laurence and Eng Neo are packed with full load of experience, and they are skilled in facilitating our learning. They asked provoking questions and are very patient in giving us the space to integrate our learning." AN Ang, Life Coach, Integral Space
REGISTRATION
To register for this program, please register for each of the modular program described above. Register online by clicking the REGISTER button on your preferred training dates of the modules. Participants are required to attend the modules in the sequence outlined above.
Please feel free to contact us or email: info@bpcoachtrain.com if you have any questions.
More about BP Coach Training.
Powered by